6 Adobe Photoshop Tips and Tricks for Beginners
If you're new to Adobe Photoshop, you may feel a little overwhelmed by the number of panels, icons, and tools you see on the screen. Adobe creates some of the most robust and intricate software on the market, which gives you plenty of options. But it also creates a steep learning curve, with lots to practice and discover. Here are six Photoshop tips and tricks to help you make the most of your experience. 
1. Learn keyboard shortcuts
Experienced Photoshoppers do their image editing quickly and easily thanks to a collection of useful keyboard shortcuts. Rather than searching through dropdown menus and submenus (which can feel especially complicated when new Photoshop updates come out), it's helpful to learn shortcuts for the tasks you're more likely to perform frequently. 
Adobe offers a fantastic list of keyboard shortcuts for a variety of tasks in Photoshop. Consider printing it out or bookmarking the page for reference as you learn.
2. Always perform destructive edits on new layers
If you're used to working in Lightroom, you've already put in your time performing non-destructive edits. Essentially, adjustment layers you use in Lightroom don't change the photos themselves. The edits exist as a separate file, so you can always revert to the original image with no harm done.
Photoshop can work that way too, as long as you prepare your file and workspace correctly. When you open an image, it will appear as the Background layer. To keep that image intact and unchanged, make a copy of it by choosing Layer > New > Layer from Background. 
You'll see an identical copy of your background layer appear on top of the Background layer. Now you can edit your background copy as much as you want, but still have the original version to revert to as needed.
Image via Shutterstock
3. Save your Photoshop files correctly for future editing
Even the most experienced retouchers will occasionally flatten the layers of an image and save in the wrong format from time to time. It can be incredibly frustrating to want to tweak one minor aspect of your project, but only have a flattened jpg to work with.
To avoid future headaches, save a PSD file of your most complicated editing projects. PSD files preserve your layers individually so you can return to them at any time for future photo editing and adjustments.
It's important to note that PSD files do take up more space than flattened JPG files, so make sure you have plenty of room on your hard drive. It's easy to upgrade your internal hard drive and even easier to add an external portable drive if you need more storage space.
4. Practice using layer masks
Layer masks are one of the most powerful Photoshop tools. Masks make it possible to hide any portion of a layer, and you can use them on as many layers as you need. 
For example, if you're editing a portrait and you want to brighten the eyes, you can select just the areas you want to brighten by using a layer mask. If you want to soften the shadows on the face, you can add a second layer mask to perform that task. Add additional layer masks for darkening the background or tweaking the hair color. The sky's the limit.
The flexibility and reversibility of editing with masks makes them one of the most important skills to practice in Photoshop. The sooner you get the hang of them, the smoother your editing sessions will be.
5. Follow along with Photoshop tutorial videos
One of the easiest ways to develop new Photoshop skills is by watching and practicing along with tutorial videos. Adobe maintains a large collection of Photoshop tutorials on their website, but if there's something specific you want to learn, you can also try a Google search to find a video tutorial that will help.
If you'd like to focus on expanding your Photoshop skills in general, the Adorama YouTube Channel or other websites like Planet Photoshop are great, free resources to help you learn.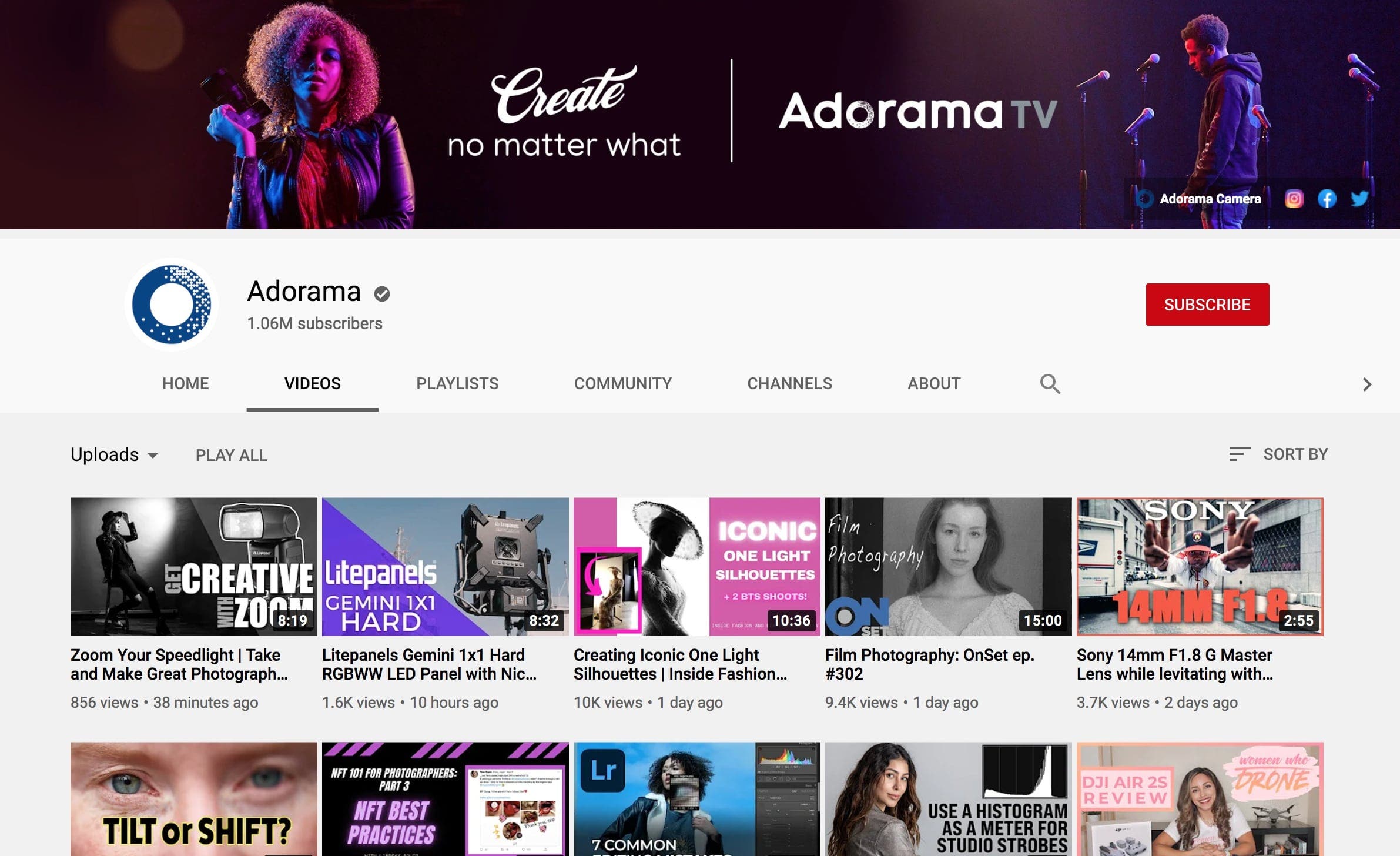 Adorama YouTube channel
6. Find what works for you and create a consistent workflow
It's important to remember that there are many different ways to achieve the same results in Photoshop. There is no single correct path for editing a photo. Video tutorials may tell you different techniques to get the same effect, but the best option is the one you can perform over and over again comfortably.